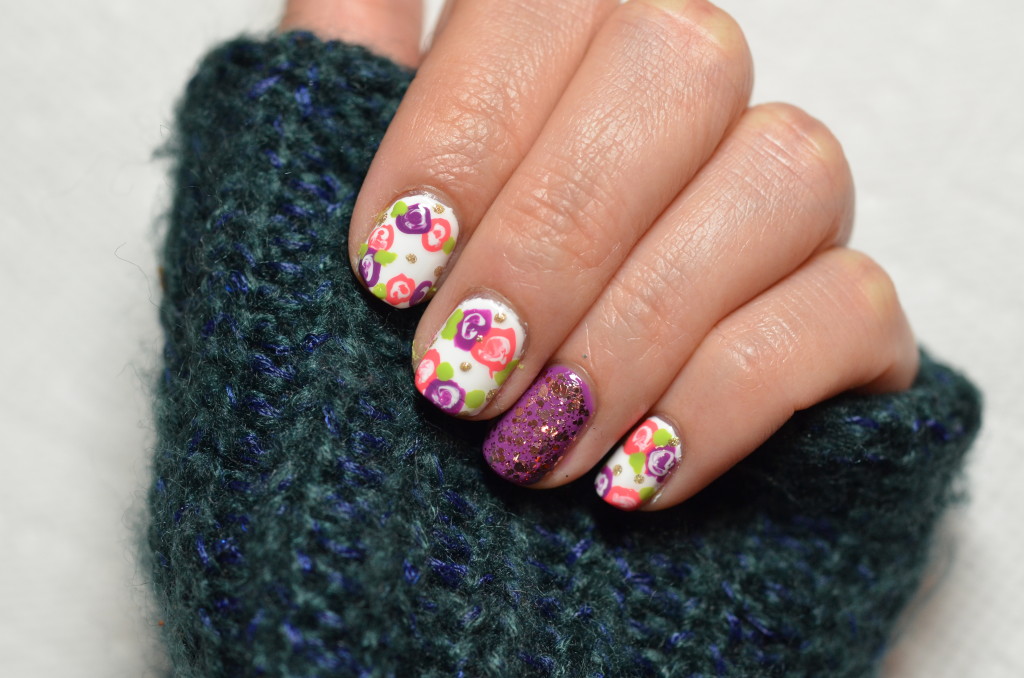 Hi my awesome friends, it's been almost a month since I have done a Manicure Monday. I apologize for the long break as a lot of unexpected events happened in our family but I think we grow stronger and better because of it. Anyway, today I would like to share a very easy floral design with you all. I am hoping this springy design can bring some warmth into our area. As I am typing this post, it is -40ºC outside bbrrrr…..  All you need for this design is your nail polishes and a couple toothpicks. So here we go:
Step 1: Apply base coat (OPI Natural Nail Base Coat) to protect your natural nail.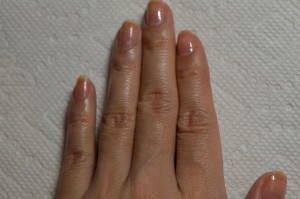 Step 2: Apply two coats of white (Alpine Snow by OPI) on all fingers except for ring finger. Apply two coats of purple (Domestic Goddess by Sephora by OPI) onto ring finger.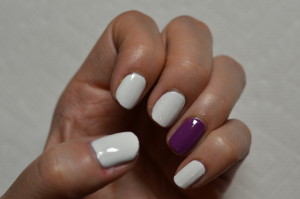 Step 3: Use a lightly loaded nail polish brush to put a couple of big blobs of corally pink (Coral Reef by Sally Hansen) onto your nail.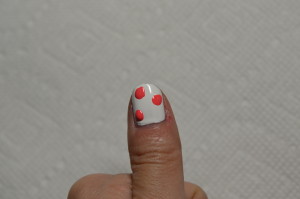 Step 4: Before those blobs of colour are dried, use a toothpick dipped in white (Alpine Snow by OPI) to swirl the colour into those pink blobs.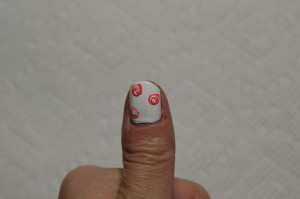 Step 5: Repeat step 3 and 4 using purple instead (Domestic Goddess by Sephora by OPI).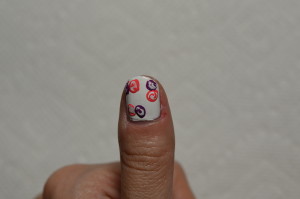 Step 6: Dip your toothpick in green polish (Green with Envy by Sally Hansen) and draw some triangular shape as leaves.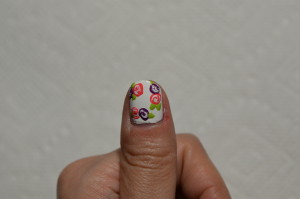 Step 7: Use a gold nail polish (The Statement Piece by L'Oreal) to make dots and fill in the empty spaces.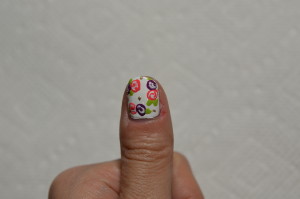 Step 8: Apply a pink glitter (A Cut Above by Essie) onto the ring finger.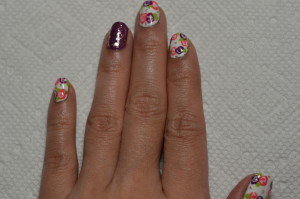 Step 9: Apply a fast drying top coat (Seche Vite) to seal in your design and add a beautiful shine.
Then you are done! Thank you very much for reading and I hope you enjoy this springy theme nail tutorial. Please share your recreation with me on my GlitterMommy Facebook Page. I will see you all again with a new nail tutorial next Monday.
Goodnight!!  XOXO