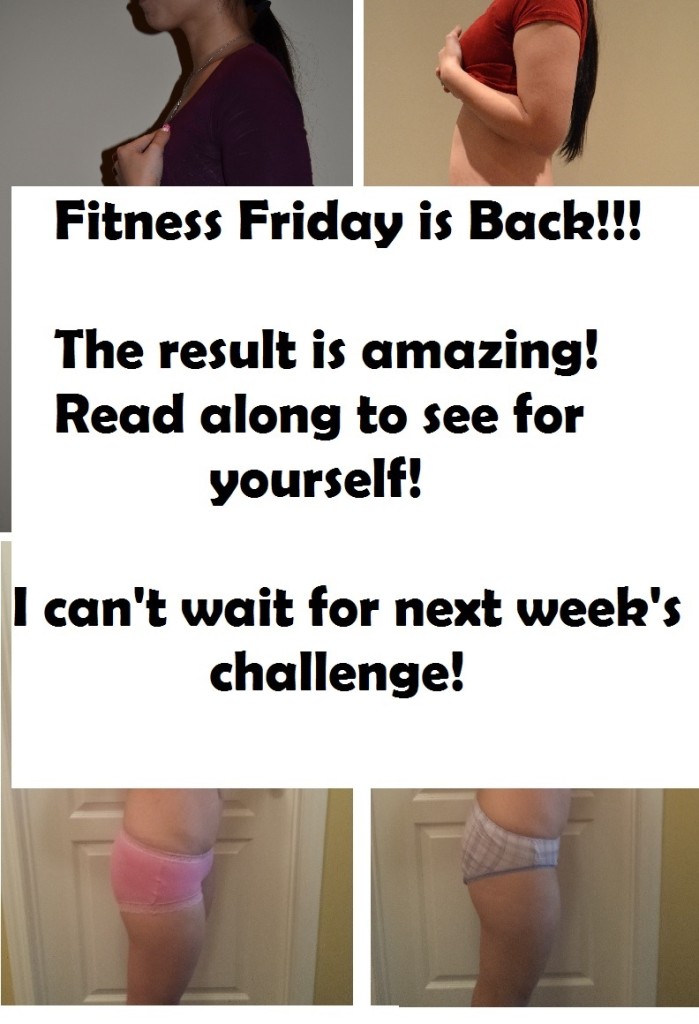 Hi my fabulous friends, Fitness Friday is back!!! I am so super excited and pumped to start this series again. In the past month and a half, our family have been through a lot. First, I got pneumonia the week after I started Fitness Friday then another family health matter came up which required all of our concentration hence all my blogging came to a halt. This week I finally feel I am physically and mentally ready for this challenge again.
I will use the same format that I outlined in my Fitness Friday Introduction post. In the next 11 weeks, I will be working out 5 days a week with 2 days of rest. But rest doesn't mean you become a couch potato, it means you should carry on with some light exercise such as walking, stretching, or even cleaning your house.
The two main fitness plans that I will be following are Stroller Fit by The Fit Life with Tabitha (Tuesdays and Thursdays) and The Bikini Body Guide (BBG) by Kayla Itsines (3 days a week). In addition to these exercise plan, I will be exploring other classes that are offered in Burlington. So depending on class availability, I might be substituting one of those exercise routines for a new class.
Feb 23 to Feb 27, 2015
Workout Routine:
Monday – Kayla's BBG Week 1
Tuesday – Tabitha's Stroller Fit
Wednesday – Kayla's BBG Week 1
Thursday – Tabitha's Stroller Fit
Friday – Kayla's BBG Week 1
Eating:
I wasn't doing a great job with eating this week because my aunt came to visit us and I also had my belated birthday dinner so it totally threw off my eating plan, But I guess that's real life, you just can't plan everything and you won't eat perfect everyday, the only thing we can do is try. I am a true believer of you are what you eat, whatever you feed your body, it will either reward you or punish you. This is how I always remind myself to eat healthy and clean. Let's do better next week.
Progress Shots:
Even though I don't really care about the number on the scale but I think it's easier to compare when I give you guys a number under each progress shot.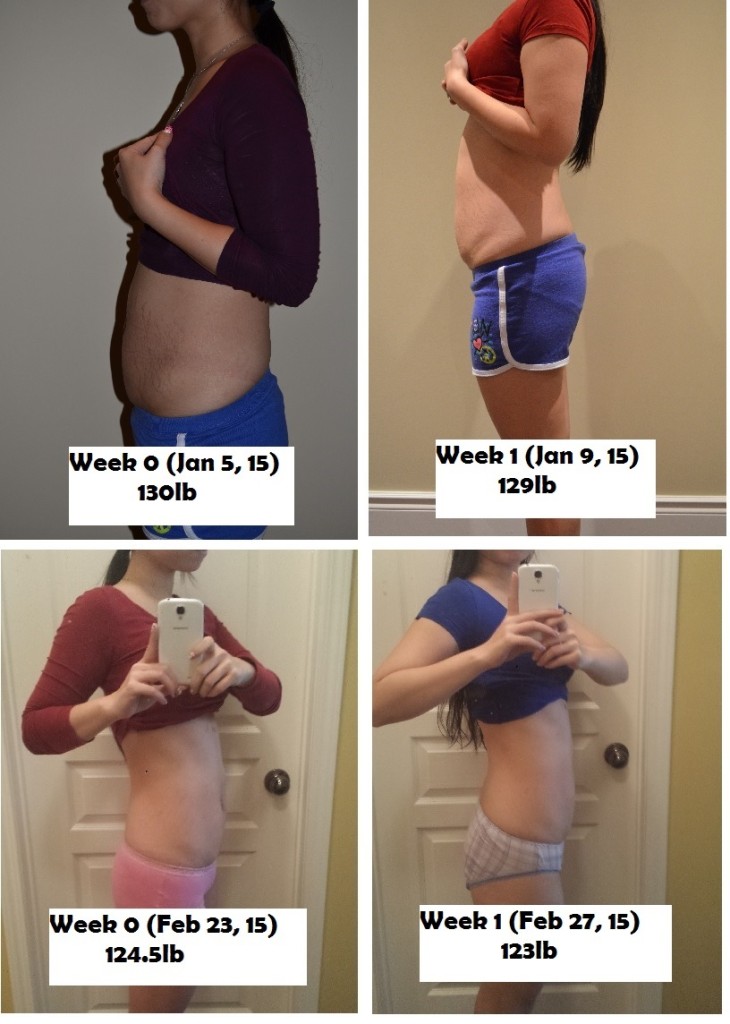 Focusing on the most recent progress, I can see that my belly is slowly going down. I hope next week's workout can help define my abs a little bit more.
Thank you very much for reading! I can't wait to start next week's workout again. Have an awesome weekend and stay active!!!!