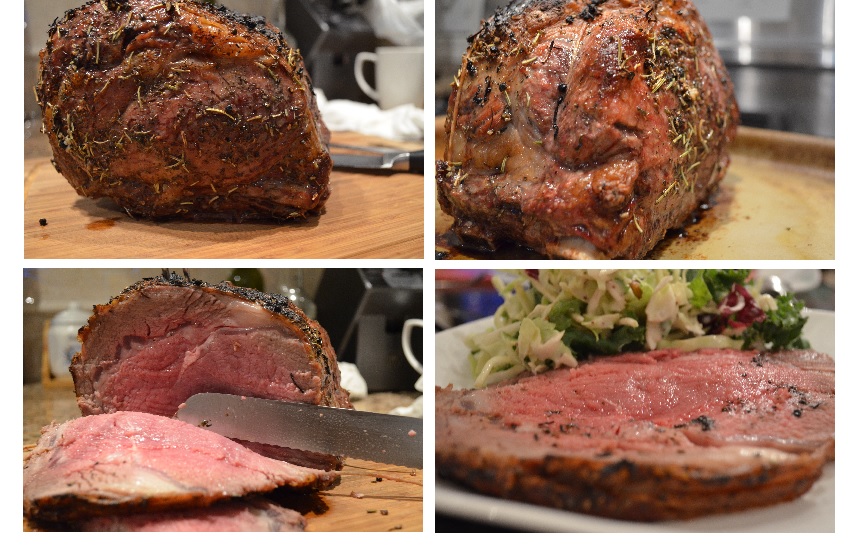 Hi my awesome internet readers, here's what we had for our New Year's Eve!  This year it was nice and cozy, it's only the 5 of us and it was really relaxing.  Since we didn't have any beef during Christmas, we decided to make Prime Rib Roast.  It only took me 15 minutes to prep and once the roast is in the oven, I can put my feet up and chill for an hour before dinner is served.  Here's what I have done:
Ingredients:
5lb Prime Rib Roast
1 tbs of Salt
1 tbs of Black Pepper
1 tbs of Rosemary
1/2 tbs of Oregeno
1/2 tbs of dried basil
1/2 tbs of Thyme
2 tbs of Olive Oil
Direction:
Dry the surface of the prime rib roast with paper towel.  Mix salt, black pepper, rosemary, oregeno, dried basil, thyme and olive oil into a bowl, once they are mixed, rub them onto all sides of the roast.
Pre-heat oven at 500ºF and put the roast in the oven for 15 minutes for browning.  After 15 minutes, reduce heat to 350ºF and let the roast cook (13-15 minutes per pound for rare, 15-17 minutes per pound for medium rare)
Roast in oven until meat thermometer register 115º-120ºF for rare, 125º-130ºF for medium.  Once it is cooked to your desired doneness, let the meat rest for 10 minutes before cutting to maximize juiciness.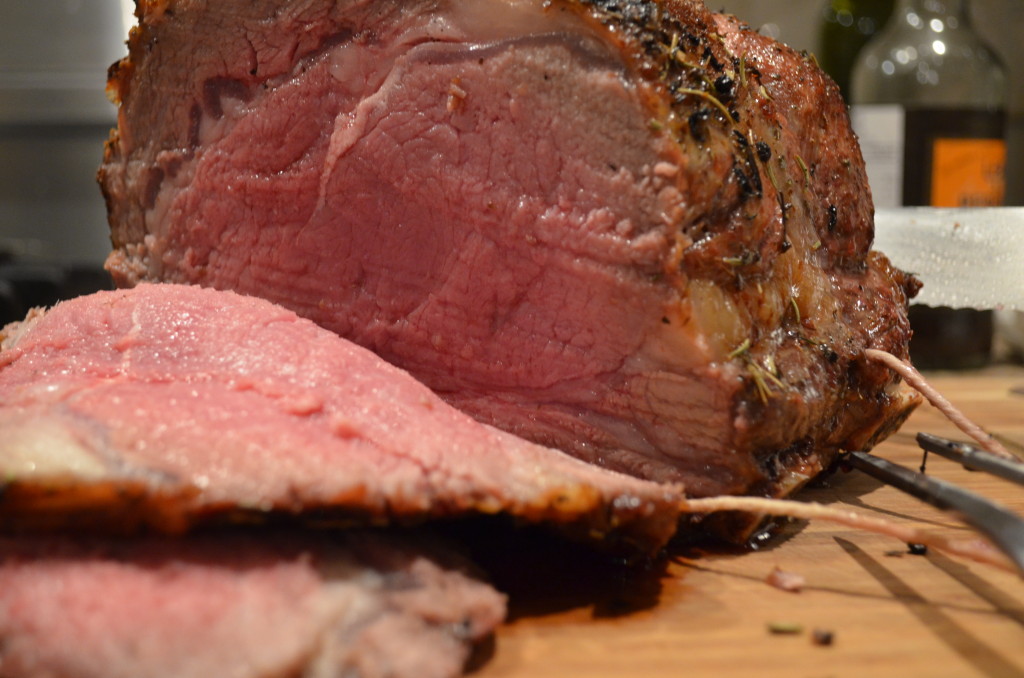 Then you are DONE!  Everyone really enjoys it and even my twins.  Here are some pictures of them enjoying the roast. Note: we did not give the twins any of the rare meat, we just gave them the once that are well done.
Twin B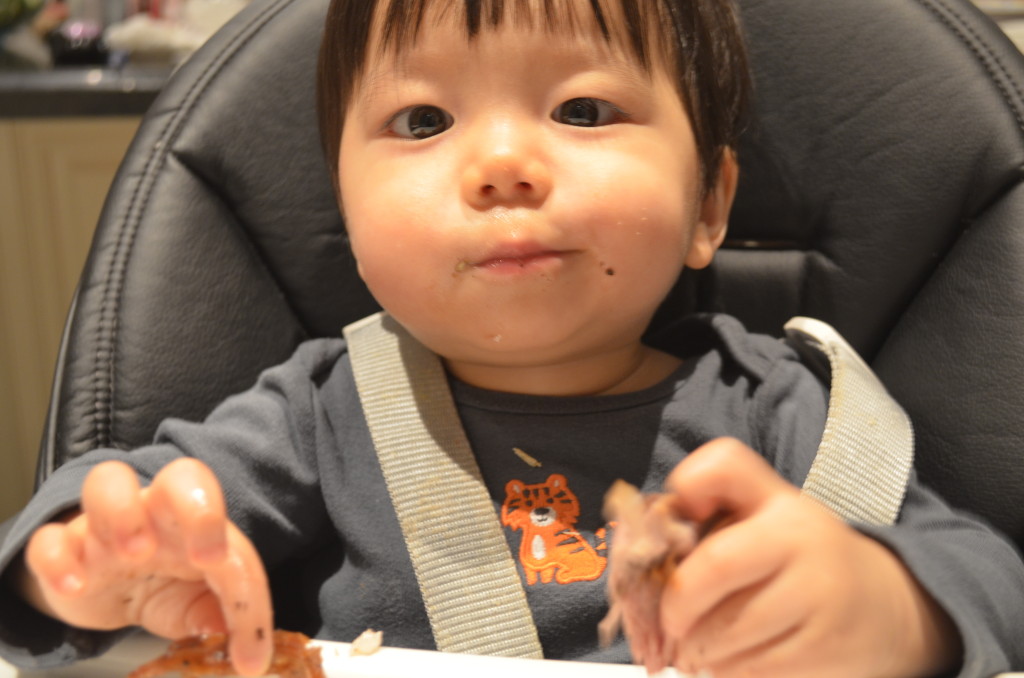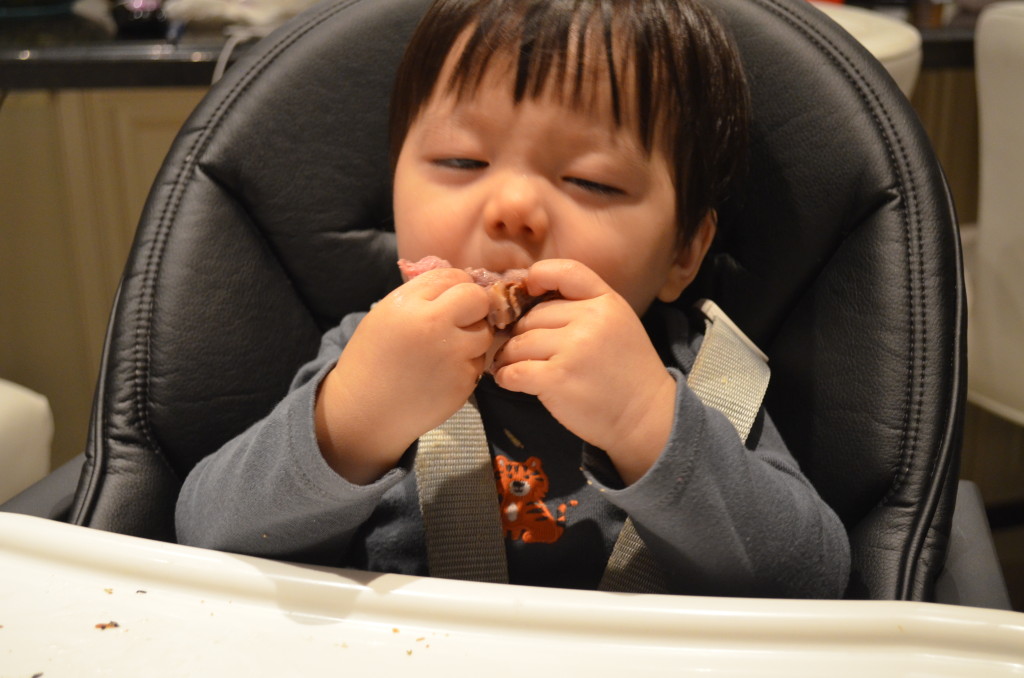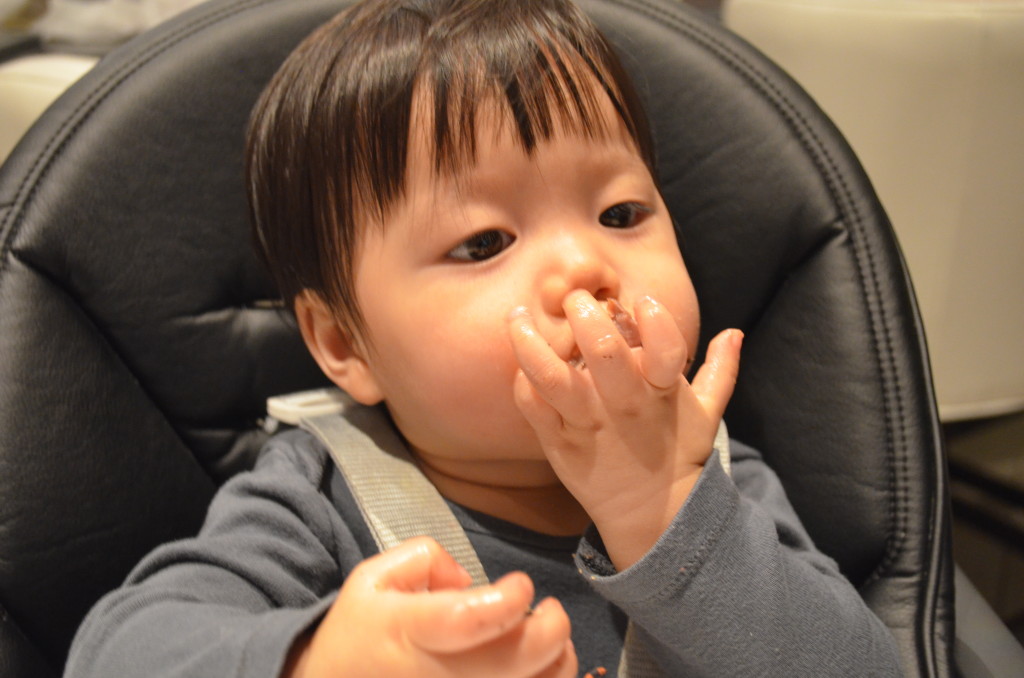 Twin J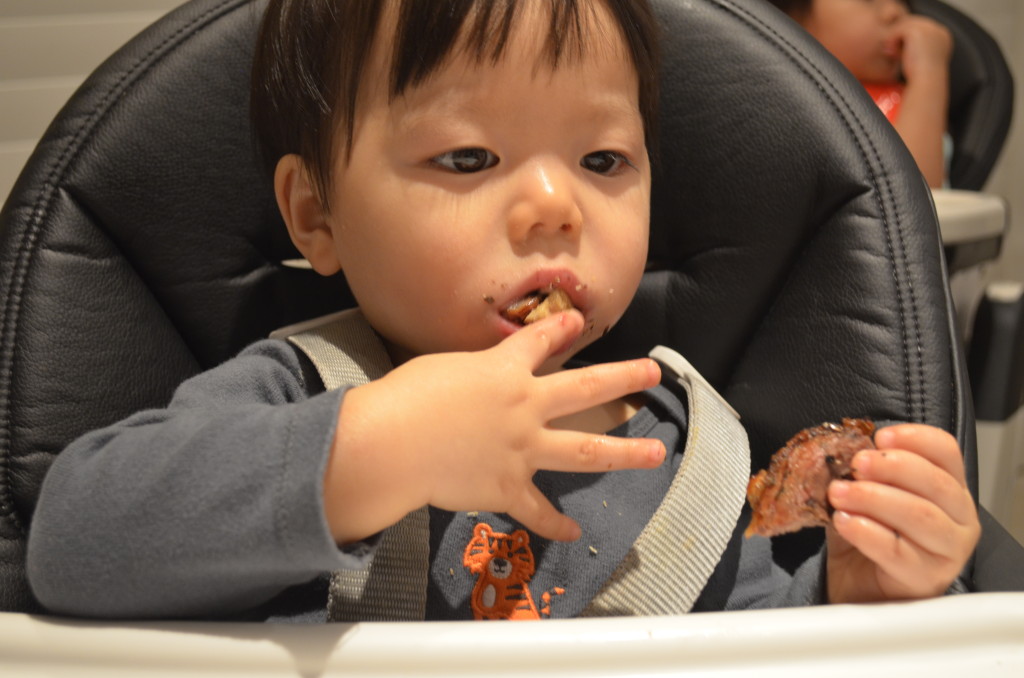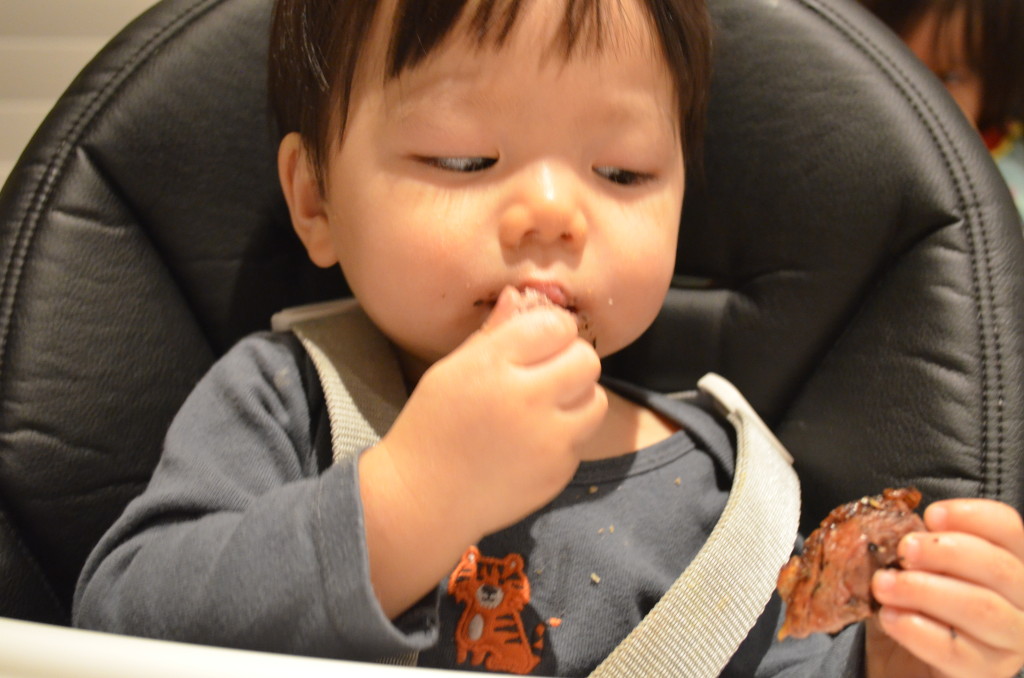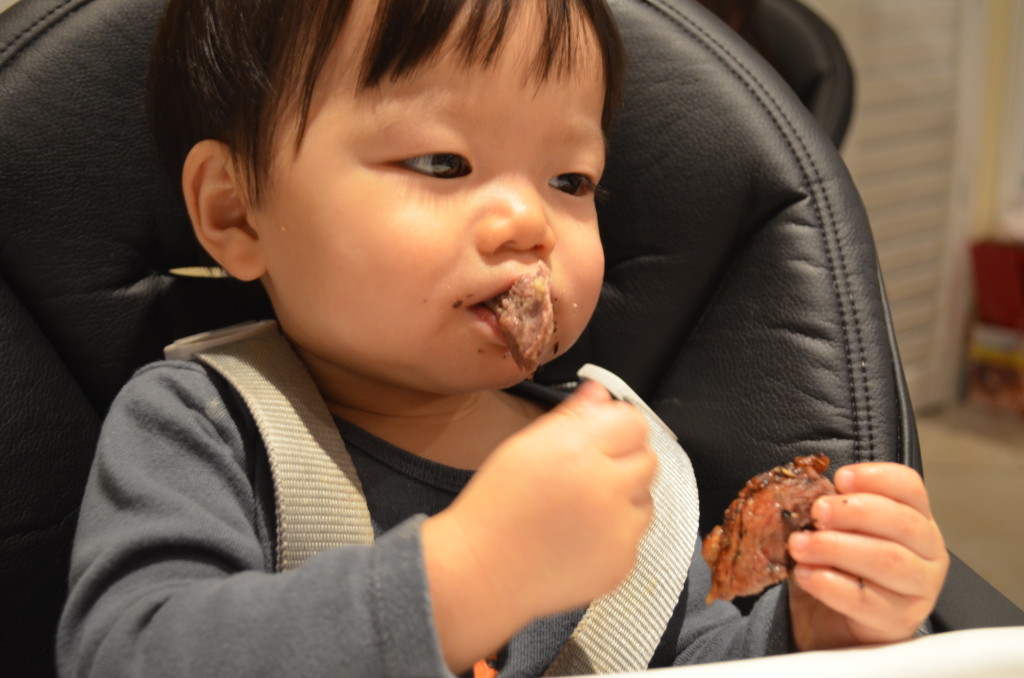 Happy New Year Everyone!  I will see you all next year!!!