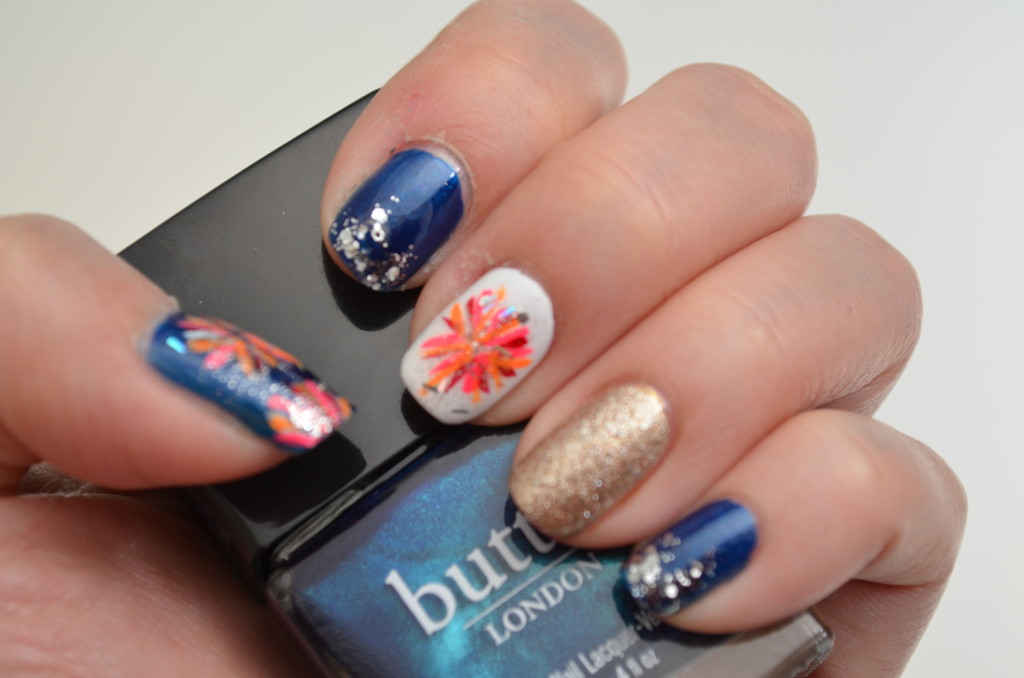 Hi guys, let me share with you a super easy New Year Fireworks nail art tutorial, no artistic skills needed, just a few bottles of nail polishes and stripers and you can start.
Step 1:
Put on base coat to protect your natural nail.
Step 2:
Apply Midnight Blue nail polish (Bluecoat by Butter London) on thumb, pointer and pinky.
Apply White (Alpin Snow by OPI) onmiddle finger
Apply gold (Goldeneye by OPI) on ring finger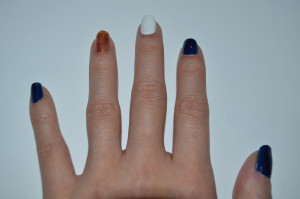 Step 3:
Use a white nail striper to draw lines in circular motion (pretend there's a centre to the fireworks on your nai).  Then use a pink nail striper to do the same and layer as many colours as you would like to have desired affect.  Note: Make sure the colour that you choose can pop onto of the midnight blue.
Step 4:
Repeat step 3 for the middle finger except that you don't use white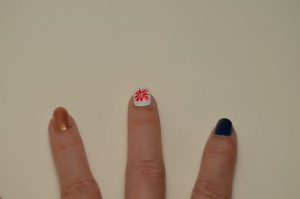 Step 5:
Put silver glitter polish onto the centre of the fireworks for the thumb and middle finger.
Step 6:
Put cascading silver glitter onto index finger and pinky.
Step 7:
Apply Top Coat (Seche Vite) to protect your beautiful design and you are DONE!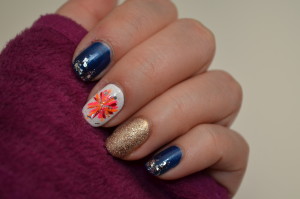 Hope you enjoy this step by step tutorial!  Don't forget to show me your re-creation on glittermommy facebook page and instagram @glittermommy_official hashtag #glittermommynailart.
Thank you very much for reading and I will see you next week!