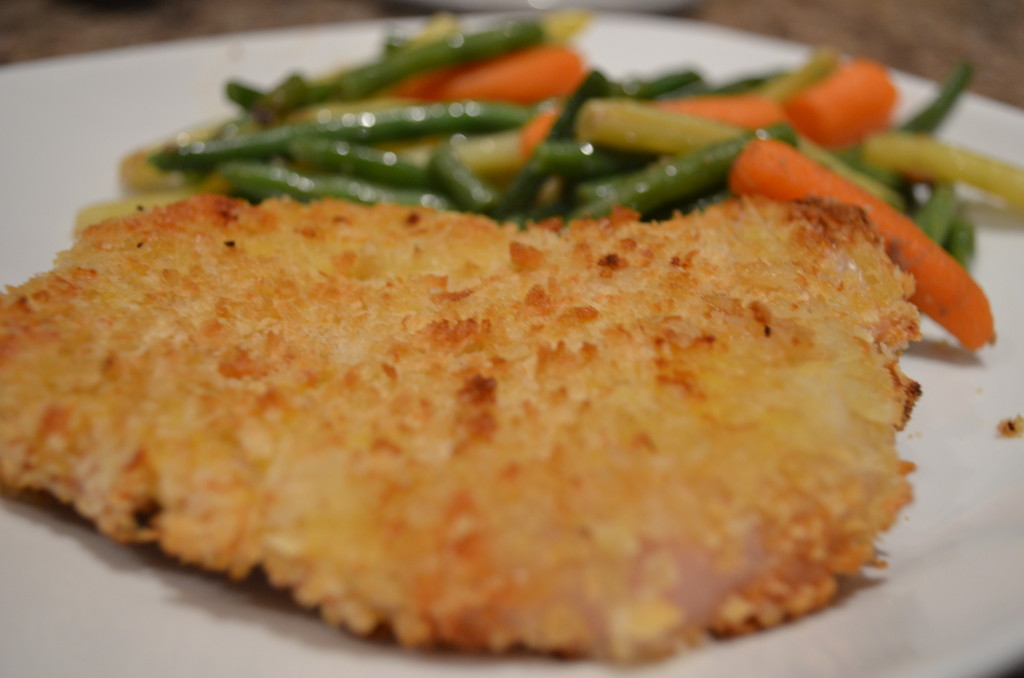 Long time no see my GlitterFriends! Here's an easy, yummy and healthy recipe for y'all. It is so delicious, Princess A finished the entire pork chop herself. When I was testing this recipe, I tried both pan fried and baked, and I found baking actually made the pork cutlet crispier. It only takes 15 minutes active prepping time and about 25 to 30 minutes to bake so you should have dinner done within one hour.
Ingredients:
5 chops, Pork Centre Loin, trimmed (1 inch thick)
1 cup of flour
2 eggs, lightly beaten
2 cups of panko
1/2 tsp of salt
1/2 tsp of black pepper
Direction:
Preheat oven to 400ºF and coat the baking sheet with olive oil and spray.
Use paper towel to pad dry the pork chops
Use a meat mallet to tenderize the pork chops. **If you don't have one (I don't have one either) it's okay, you can always use the back of a knife.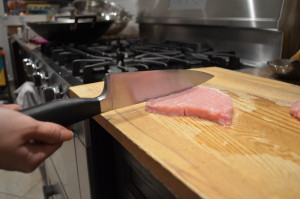 Lightly coat the tenderized pork chops with flour.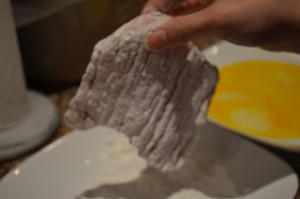 Then dip the pork chops into the eggs.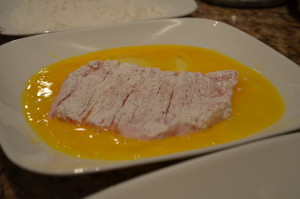 Mix the salt and black pepper with the panko and lightly coat the pork chops.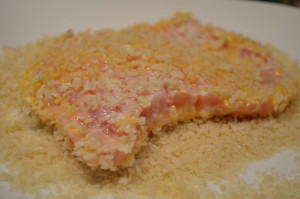 Place the pork chops onto the baking sheet and bake for 20 minutes then turn the pork chops over and bake for another 10 minutes. They are done when the thermometer registers 145ºF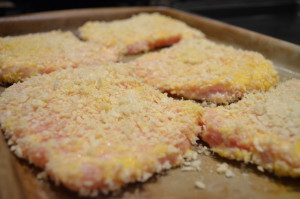 Just add a vegetable side dish then you will have a complete, healthy and nutritious meal for you and your family!!
Good luck and don't forget to share your re-creation with me on my GlitterMommy facebook page.