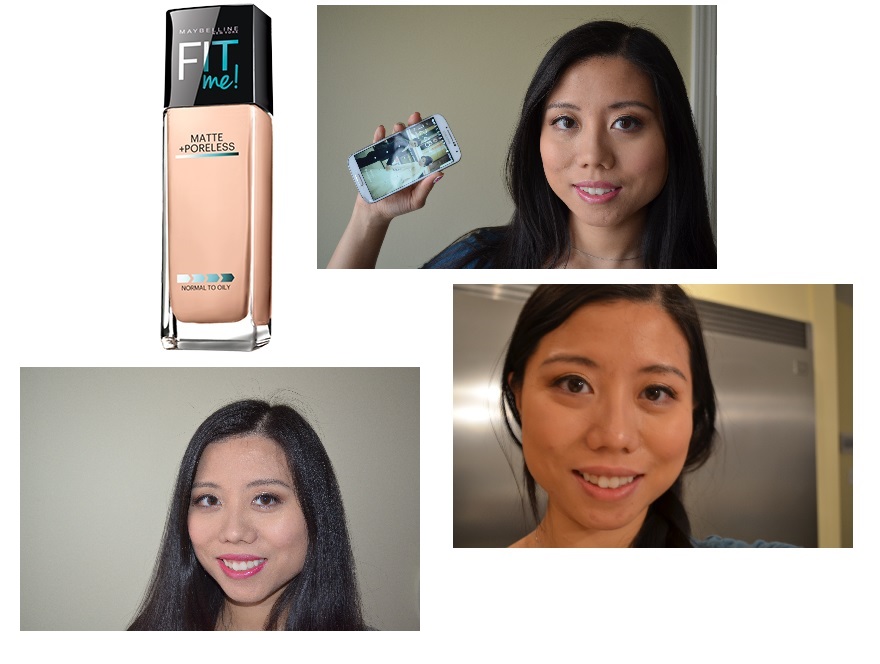 I am always on the hunt for a good drugstore foundation that is comparable to the high-end ones. When I saw this Maybelline Fit Me! foundation during the boxing week sale at Walmart, I know I have to snatch it up and do a first impression review for you guys.
There are a few things I look for in a foundation and they are Packaging, Coverage, Texture, Staying Power, Scent, Ease of Use, Compatibility of my oily combo skin and how good it looks with flash photography.
According to the description on the bottle, this foundation:
is specifically for normal to oily skin
mattifies and refines pores
matches natural tone
is natural with seamless finish
It also has 12 shades for you to choose from and I am using 130 Buff Beige.  When I bought it, it was on sale for $7.96 at Walmart.  Now we shall see if it lives up to its claims.
Since this foundation claims to refine pores and mattifying, I purposely did not apply any primer.  So I just applied the foundation right on my face using the 3DHD Kabuki foundation brush by sigma (I will soon have a review on this cool brush).  I found the consistency of the foundation to be a little thick compared to the Maybelline Dream Wonder but it's extremely easy to blend.  To me the blendability of the foundation is super important because as a mommy of 3, I don't have a lot of time and this foundation only took me 5 to 10 seconds to blend which is a bonus.
You can definitely see the difference between the no makeup just moisturizer picture (left) and the picture with the foundation that's set for 1 minute (right).  This foundation has a light to medium buildable coverage and it successfully even out my skin tone, covered the redness and blemishes and mattified my entire face.
The texture of the foundation is pretty light and it's really comfortable as I don't feel like I am wearing any foundation.  It has a typical drugstore foundation scent, it doesn't offend me but once you put it on, you won't smell it at all.  After I completed my makeup, I did the flash photography test.
Picture on the left was taken at 11:45am with no flash.  Picture on the right was taken with flash.  I am pretty impressed so far, the foundation looks pretty matte for not having primer and powder on top.   I am very interested to see how it holds out throughout the day.
It was an uneventful day at our household, we didn't go out, we just stayed at home doing house chores and playing with the kids including giving a lot of kisses with each other :).  The picture was taken at 6:00pm and I think it still looked pretty good and semi-matte.  But you can definitely tell the blush has worn off and some of the blemishes are peeking through.
The last picture was taken at 11:29pm, you can definitely see my oily t-zone and my blemishes became visible.  The foundation has pretty much melted off completely.  But after almost 12 hours, I didn't expect the makeup to be fresh and they never claim that it is long lasting, so it is only fair that it melted away.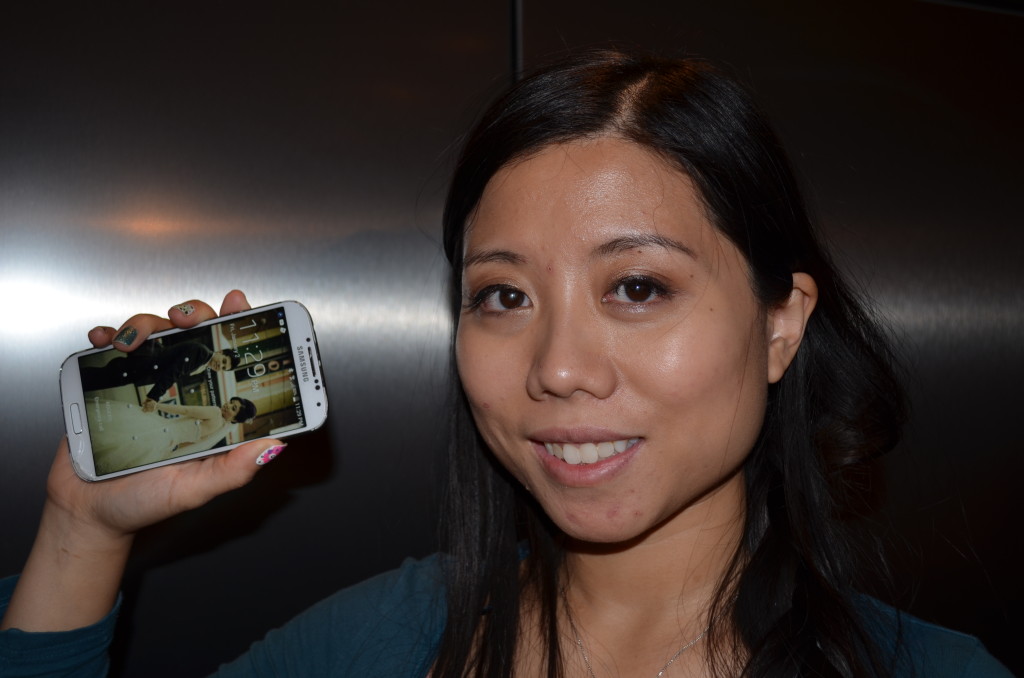 Let me recap of what I think about this foundation:
Pros:
When freshly apply, it looks pretty mattifying and poreless
Easily blendable and has light to medium buildable coverage
Even though the consistency of the foundation seems a little heavier compared to other Maybelline ones, when it is applied on the face, it feels pretty comfortable
No flash back on flash photography hence good choice for photoshoot
Didn't feel like the product clogs my pores, perfect for my oily combo skin
Good price
Cons:
Typical drugstore foundation packaging – no pump
Might not be able to last a full work day before the foundation starts breaking down
Strong yellow undertone (it's great for me) but might not be for some other people
Overall, I really like this foundation, it's perfect coverage and texture for me to use on a daily basis.  I would recommend this foundation for people that has oily skin as it might not be moisturizing enough for drier skin people.  Furthermore, I am totally in love with how easy it blends.  It really took no effort.
Thank you very much for reading and if you have tried this foundation, please share what you think with me.  Also, let me know what other products you would like me to do a review or first impression on, I would be more than happy to do it.