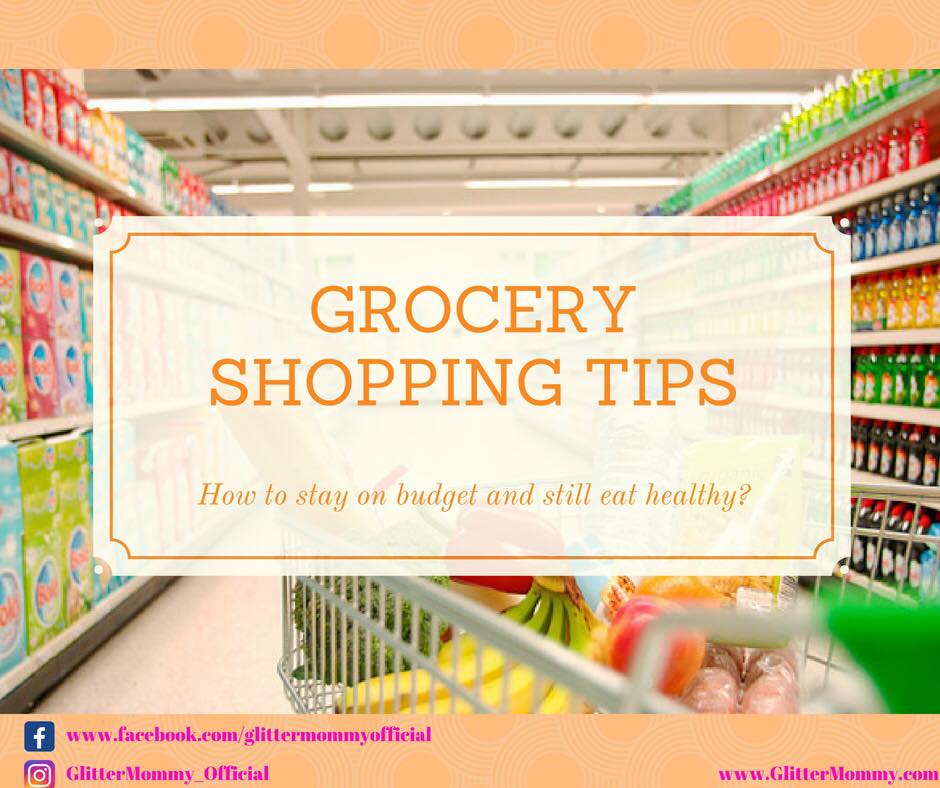 Hi my GlitterFriends, today I want to share my best grocery shopping tips with y'all! In the past 7 years being a mom, especially after having my twins, my sense for budgeting heightened tremendously since I had to buy 2 of everything. And the cost of grocery can add up quickly if you are not careful. These are the try and true tips that I apply every time I grocery shop and I will continue to add onto the post as I go. These tips helped me cut at least HALF of my grocery budget (I used to spend $1,500-$2,000 a month on grocery and now I spend about $600 a month) which is very substantial.
So here we go…….
Always Always Always shop your OWN fridge, freezer and pantry before you go to the grocery store.

It is very likely that you have whatever you need on hand but sometimes it's hidden in the fridge/freezer behind some veggies or milk or it's already in your pantry. Don't be lazy and look for it
Every week, I have a mental inventory count of what's in my freezer and pantry before I grocery shop so I will not over buy

Meal Plan

I try to meal plan on Sunday so I have a rough idea as to what I will be cooking for dinner the following week. Therefore I can use up whatever it's still left in the freezer or fridge before I grocery shop on Thursday. Meal Plan = No waste
Don't wait until 4pm to think about what you want to cook for dinner, at the very least, plan it in the morning of so you know exactly what to defrost and won't be tempted to impulse buy at the grocery store or buy take outs.

Read through your flyers every week

Always meal plan around what's on sale. I love to expand my recipe repertoire and it would be a bonus if that meal is budget friendly too. Many times I surprised my kids and myself on how good that new recipe is and we find many new food because of it
If you don't have time to read through the flyers, you can always come to my GlitterMommy Facebook page every Thursday at 9am for the highlights

Write a list

Always go to the grocery store with a plan. Over buying happens when you start to wander down the aisle aimlessly
Write a list on a piece of paper or write it on your phone so you won't lose it

Only shop the perimeter of the store

If you want to eat healthy, the perimeter of the grocery store is the only area you should explore. All the junk food is usually located in the middle of the store so try your best to avoid it

Only go to the grocery store ONCE A WEEK

I try my very best to only go to the store once a week. It helps to avoid impulse purchases
Therefore it is important for me to go to a store that can price match, so I am not making multiple trips to different stores. Not only do you save on time, you also save on gas.

Use Coupons, Mobile Apps and Price Match

Coupons are like printable cash so I take full advantage of them
Mobile apps are even easier, no printing required. All you need to do is to upload your receipt on the app and they can reimburse you the money

Stock up on extras when they are on sale

I never really buy anything full price because I stock up on extras when they are on sale. My rule is buy one now and save 2-3 for later depending on what it is
So you never have to run to the store when you need something, you just have to shop your own store
One of my favourite items I like to stock up on is bread or bagels. I always buy the ones that are nearly expiring (you know the pile that says 50% off) and I freeze them immediately when I get home.

Avoid buying individually packed items

The individually packed items are usually more expensive than the one big bag because of the extra packaging and what not.
It is especially true when buying kids' snacks. When I go to Costco, I avoid buying the individually packed snack. But then I would buy a bulk version of that same snack and divide them up myself at home.

Be Mindful

I want to enjoy life and buy/eat what I want but what it boils down to it's just being mindful of what we purchase. It's not like you can't buy a chocolate cake for a special occasion but you just don't do it every week.
It is more of a mindset change so that you can create good purchasing habits. I go over budget sometimes but it's ok because you will save on something next week. Just be mindful of what you are purchasing and you will be on your way to a more manageable grocery budget.
I hope these tips are helpful and please share your best tips with me in the comments as well!
I love to hear from you guys!
Have a wonderful day!
XOXO
GlitterMommy